Strict Standards
: Only variables should be assigned by reference in
/home/soluti99/public_html/components/com_k2/k2.php
on line
14
Strict Standards
: Non-static method K2HelperPermissions::setPermissions() should not be called statically in
/home/soluti99/public_html/components/com_k2/k2.php
on line
27
Strict Standards
: Non-static method K2HelperUtilities::getParams() should not be called statically in
/home/soluti99/public_html/components/com_k2/helpers/permissions.php
on line
18
Strict Standards
: Only variables should be assigned by reference in
/home/soluti99/public_html/components/com_k2/helpers/utilities.php
on line
274
Strict Standards
: Only variables should be assigned by reference in
/home/soluti99/public_html/components/com_k2/helpers/permissions.php
on line
18
Strict Standards
: Only variables should be assigned by reference in
/home/soluti99/public_html/components/com_k2/helpers/permissions.php
on line
19
Strict Standards
: Non-static method K2HelperPermissions::checkPermissions() should not be called statically in
/home/soluti99/public_html/components/com_k2/k2.php
on line
28
Strict Standards
: Declaration of K2ControllerItemlist::display() should be compatible with JController::display($cachable = false, $urlparams = false) in
/home/soluti99/public_html/components/com_k2/controllers/itemlist.php
on line
16
Strict Standards
: Only variables should be assigned by reference in
/home/soluti99/public_html/components/com_k2/controllers/itemlist.php
on line
19
Strict Standards
: Only variables should be assigned by reference in
/home/soluti99/public_html/components/com_k2/controllers/itemlist.php
on line
21
Strict Standards
: Only variables should be assigned by reference in
/home/soluti99/public_html/components/com_k2/controllers/itemlist.php
on line
23
Strict Standards
: Only variables should be assigned by reference in
/home/soluti99/public_html/components/com_k2/controllers/itemlist.php
on line
25
Strict Standards
: Only variables should be assigned by reference in
/home/soluti99/public_html/components/com_k2/views/itemlist/view.html.php
on line
19
Deprecated
: Non-static method K2HelperUtilities::getParams() should not be called statically, assuming $this from incompatible context in
/home/soluti99/public_html/components/com_k2/views/itemlist/view.html.php
on line
20
Strict Standards
: Only variables should be assigned by reference in
/home/soluti99/public_html/components/com_k2/helpers/utilities.php
on line
274
Strict Standards
: Only variables should be assigned by reference in
/home/soluti99/public_html/components/com_k2/views/itemlist/view.html.php
on line
20
Strict Standards
: Only variables should be assigned by reference in
/home/soluti99/public_html/components/com_k2/views/itemlist/view.html.php
on line
21
Strict Standards
: Only variables should be assigned by reference in
/home/soluti99/public_html/components/com_k2/views/itemlist/view.html.php
on line
25
Deprecated
: Non-static method K2HelperPermissions::canAddItem() should not be called statically, assuming $this from incompatible context in
/home/soluti99/public_html/components/com_k2/views/itemlist/view.html.php
on line
28
Strict Standards
: Only variables should be assigned by reference in
/home/soluti99/public_html/components/com_k2/helpers/permissions.php
on line
184
Deprecated
: Non-static method K2Permissions::getInstance() should not be called statically, assuming $this from incompatible context in
/home/soluti99/public_html/components/com_k2/helpers/permissions.php
on line
185
Strict Standards
: Only variables should be assigned by reference in
/home/soluti99/public_html/components/com_k2/helpers/permissions.php
on line
192
Strict Standards
: Only variables should be assigned by reference in
/home/soluti99/public_html/components/com_k2/views/itemlist/view.html.php
on line
148
Strict Standards
: Only variables should be assigned by reference in
/home/soluti99/public_html/components/com_k2/models/itemlist.php
on line
666
Deprecated
: Non-static method K2HelperUtilities::getAvatar() should not be called statically, assuming $this from incompatible context in
/home/soluti99/public_html/components/com_k2/views/itemlist/view.html.php
on line
159
Strict Standards
: Only variables should be assigned by reference in
/home/soluti99/public_html/components/com_k2/helpers/utilities.php
on line
20
Deprecated
: Non-static method K2HelperUtilities::getParams() should not be called statically, assuming $this from incompatible context in
/home/soluti99/public_html/components/com_k2/helpers/utilities.php
on line
21
Strict Standards
: Only variables should be assigned by reference in
/home/soluti99/public_html/components/com_k2/helpers/utilities.php
on line
274
Strict Standards
: Only variables should be assigned by reference in
/home/soluti99/public_html/components/com_k2/helpers/utilities.php
on line
21
Strict Standards
: Only variables should be assigned by reference in
/home/soluti99/public_html/components/com_k2/helpers/utilities.php
on line
53
Strict Standards
: Only variables should be assigned by reference in
/home/soluti99/public_html/components/com_k2/models/item.php
on line
1227
Warning
: Creating default object from empty value in
/home/soluti99/public_html/components/com_k2/views/itemlist/view.html.php
on line
162
Strict Standards
: Only variables should be assigned by reference in
/home/soluti99/public_html/components/com_k2/views/itemlist/view.html.php
on line
164
Strict Standards
: Only variables should be assigned by reference in
/home/soluti99/public_html/components/com_k2/views/itemlist/view.html.php
on line
171
Strict Standards
: Only variables should be assigned by reference in
/home/soluti99/public_html/components/com_k2/models/itemlist.php
on line
21
Strict Standards
: Only variables should be assigned by reference in
/home/soluti99/public_html/components/com_k2/models/itemlist.php
on line
23
Deprecated
: Non-static method K2HelperUtilities::getParams() should not be called statically, assuming $this from incompatible context in
/home/soluti99/public_html/components/com_k2/models/itemlist.php
on line
24
Strict Standards
: Only variables should be assigned by reference in
/home/soluti99/public_html/components/com_k2/helpers/utilities.php
on line
274
Strict Standards
: Only variables should be assigned by reference in
/home/soluti99/public_html/components/com_k2/models/itemlist.php
on line
24
Strict Standards
: Only variables should be assigned by reference in
/home/soluti99/public_html/components/com_k2/models/itemlist.php
on line
31
Strict Standards
: Only variables should be assigned by reference in
/home/soluti99/public_html/components/com_k2/models/itemlist.php
on line
66
Strict Standards
: Only variables should be assigned by reference in
/home/soluti99/public_html/components/com_k2/models/itemlist.php
on line
301
Strict Standards
: Only variables should be assigned by reference in
/home/soluti99/public_html/components/com_k2/models/itemlist.php
on line
303
Deprecated
: Non-static method K2HelperUtilities::getParams() should not be called statically, assuming $this from incompatible context in
/home/soluti99/public_html/components/com_k2/models/itemlist.php
on line
304
Strict Standards
: Only variables should be assigned by reference in
/home/soluti99/public_html/components/com_k2/helpers/utilities.php
on line
274
Strict Standards
: Only variables should be assigned by reference in
/home/soluti99/public_html/components/com_k2/models/itemlist.php
on line
304
Strict Standards
: Only variables should be assigned by reference in
/home/soluti99/public_html/components/com_k2/models/itemlist.php
on line
310
Strict Standards
: Only variables should be assigned by reference in
/home/soluti99/public_html/components/com_k2/models/itemlist.php
on line
333
Strict Standards
: Only variables should be assigned by reference in
/home/soluti99/public_html/components/com_k2/views/itemlist/view.html.php
on line
289
Strict Standards
: Only variables should be assigned by reference in
/home/soluti99/public_html/components/com_k2/views/itemlist/view.html.php
on line
290
Strict Standards
: Only variables should be assigned by reference in
/home/soluti99/public_html/components/com_k2/views/itemlist/view.html.php
on line
291
Strict Standards
: Only variables should be assigned by reference in
/home/soluti99/public_html/components/com_k2/views/itemlist/view.html.php
on line
338
Deprecated
: Non-static method JSite::getMenu() should not be called statically, assuming $this from incompatible context in
/home/soluti99/public_html/components/com_k2/views/itemlist/view.html.php
on line
339
Deprecated
: Non-static method JApplication::getMenu() should not be called statically, assuming $this from incompatible context in
/home/soluti99/public_html/includes/application.php
on line
536
Strict Standards
: Only variables should be assigned by reference in
/home/soluti99/public_html/components/com_k2/views/itemlist/view.html.php
on line
339
Strict Standards
: Only variables should be assigned by reference in
/home/soluti99/public_html/components/com_k2/views/itemlist/view.html.php
on line
407
Strict Standards
: Only variables should be assigned by reference in
/home/soluti99/public_html/components/com_k2/views/itemlist/view.html.php
on line
433
Deprecated
: Non-static method JSite::getMenu() should not be called statically, assuming $this from incompatible context in
/home/soluti99/public_html/components/com_k2/views/itemlist/view.html.php
on line
434
Deprecated
: Non-static method JApplication::getMenu() should not be called statically, assuming $this from incompatible context in
/home/soluti99/public_html/includes/application.php
on line
536
Strict Standards
: Only variables should be assigned by reference in
/home/soluti99/public_html/components/com_k2/views/itemlist/view.html.php
on line
434
Strict Standards
: Only variables should be assigned by reference in
/home/soluti99/public_html/components/com_k2/templates/default/user.php
on line
14
Transfers From Airport Split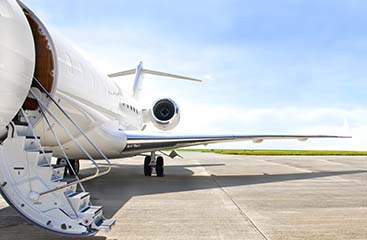 Look at the potential for arranging legitimate facilities for Split airport transfers if you visiting Split, Croatia. Most of the people who come for vacation to Croatia have no clue regarding the locality and require good services to go to their accommodation. If you have just came for a business trip to airport in Split, it's likely you have appointment to catch or some last minute emergencies , and you simply need prompt transport. It really is better to simply catch a local ride but it's likely you have to face lots of inconvenience with the journey. A bit of advanced study and planning can sort out your dissatisfaction and worries.
The foremost thing that you should place into account will be the fee's that needs to be paid for ride to Split center. You could see a great deal of low-priced airport transfers at Split airport, though the budget considerations would depend upon the service that you select along with the mode of transportation. If you're over a saving spree, you might take up a public bus along with people sharing the vehicle for the transport. Alternatively, when you can manage to splurge somewhat extra, you can have your private
Split airport to city center transfer
dedicated mainly for your services and locations.
As soon as the pricing scheme has become decided, consider each of the probable options that may be shortlisted within the limits of your budget. It is essential that you sign up with a service provider which has a good name for itself along with many different good customer comments. Experience is definitely a vital factor mainly because it would help the service supply you with the shortest routes to your location. On that note, it is wise to consult the listings with the provider to see if they have got airport shuttle and transport facilities for the destination in Croatia. This enables you to decide on temporary replacements for several areas.
The entire company's service would also play a huge role in determining the character of the journey that you can expect from a supplier. Businesses that deal with cheap airport transport might have to curtail fee's at certain ends in order to reduce down their expenses. If you're okay with some restrictions, it could turn out to be a possible option for frequent journeys. If you'd like a little extra luxury and comfort during the trip, it is best to upgrade to some more premium package.
It is advisable to record certain guidelines and policies that you could ought to follow in your travel to Croatia. There'd be some weight limitation for your baggage so you should make sure how the bags abide by the policies. You should also arrange for best seating places in case you are travelling having a small child. Overall, you can expect the carrier to be very prompt and responsive that is sure to appeal to your entire needs. In the event of any adjustments to schedule, it is advisable to let know the providers at the earliest opportunity. Alternate arrangements might still be available in order that the airport transports will never be hampered and you may reach your selected place within little time.